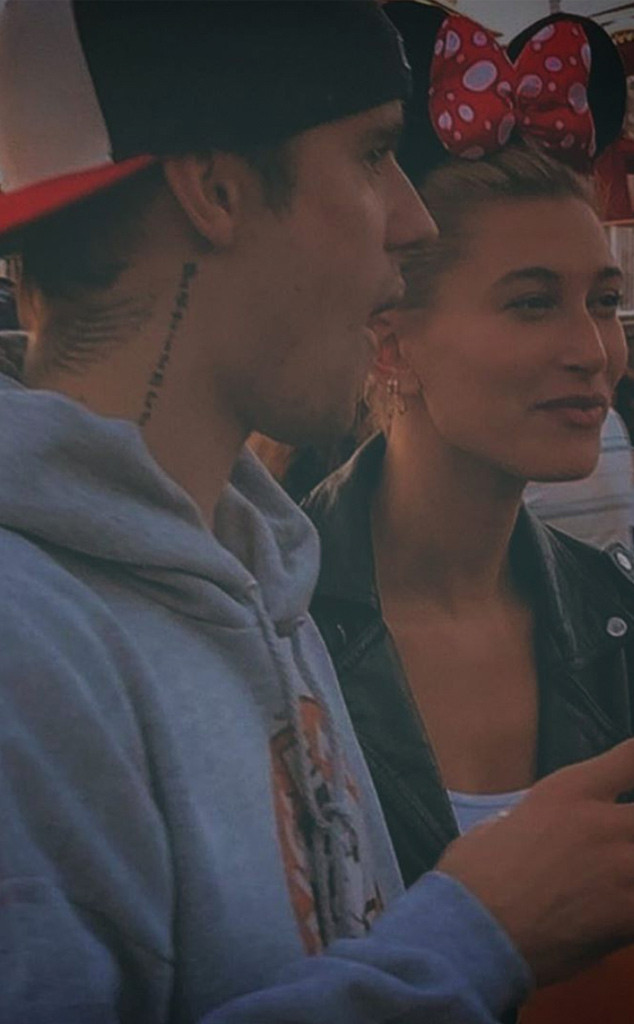 Instagram
Would Justin Bieber ever want to become a dad? Never say never.
The 25-year-old singer expressed his desire to become a parent one day in a new Instagam post on Thursday.
The Grammy winner shared a sweet snapshot of himself enjoying a day at Disneyland with his wife Hailey Bieber. As he reflected on their day at the park, he couldn't help but imagine what it would be like to experience these moments with a child of their own. 
"Love dates with you baby..One day I'll be doing daddy daughter dates…..Not hinting at anything soon. I'm not in a rush," he captioned the photo. "I just wanna enjoy you by yourself for a…