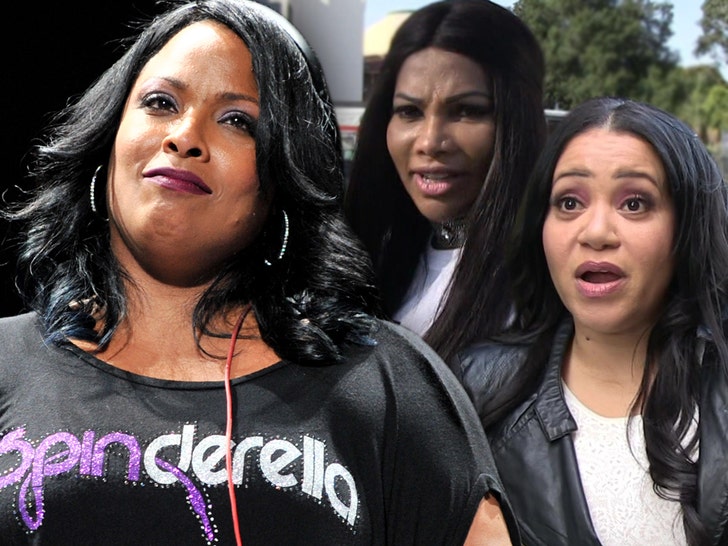 Breaking News
TMZ/Getty Composite
Salt-N-Pepa's DJ, Spinderella, is cooking up a remix that probably goes like this — Whatta Scam, Whatta Scam, Whatta Mighty Good Scam — cause she says the group's been screwing her out of millions.
Spin's filed suit against her groupmates of nearly 35 years … claiming the screw job started with their 'Best of' album, released in 1999. In the suit, she says she was promised one third of the royalties for the record, and even got a phone call telling her she would be getting $125k … but she never got it.
According to the docs, obtained by TMZ, that was just the beginning….